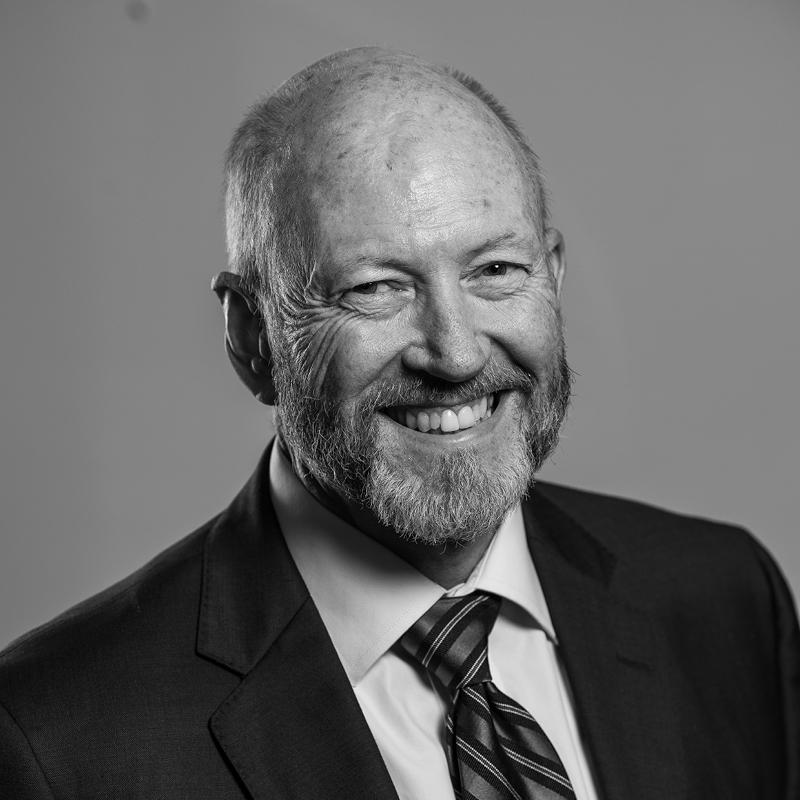 Ed Enoch's approach to law doesn't just stem from his expertise and education – although that has served him well. It comes from vast personal and professional experiences, from challenges met and overcome and from approaching his life not as a series of obstacles to be overcome but endeavors to be met.
Before graduating magna cum laude from the prestigious Washington and Lee University law school, Ed Enoch served his country first as a Nuclear Power Plant operator in the United States Navy and later as an instructor teaching basic electrical and electronic principles to Navy personnel.
Those early experiences taught him the importance of discipline, focus and teamwork. He brings the same attention to detail and sense of teamwork to his legal practice.
Ed Enoch has practiced law for almost 25 years, developing a wide array of specialties and areas of expertise. These include employment law, estate planning, mergers and acquisition, contract law and real estate law. He has served as legal counsel for the Augusta-Richmond County Coliseum Authority since 2003.
Ed is a frequent public speaker on the legal aspects of running a business including such diverse topics as: Religion in the Workplace, Dealing with Difficult People, and The Legal Risks of Holiday Parties. Outside of work, Ed has served on boards for the Family Y, United Way, Leadership Augusta, and the Food Forever Fund. He is an active Boy Scout leader and volunteers with numerous charitable organizations throughout the community. Ed and his wife, Sharon have been married over twenty years. Ed has three children and one grandchild and enjoys hiking, golfing and scuba diving.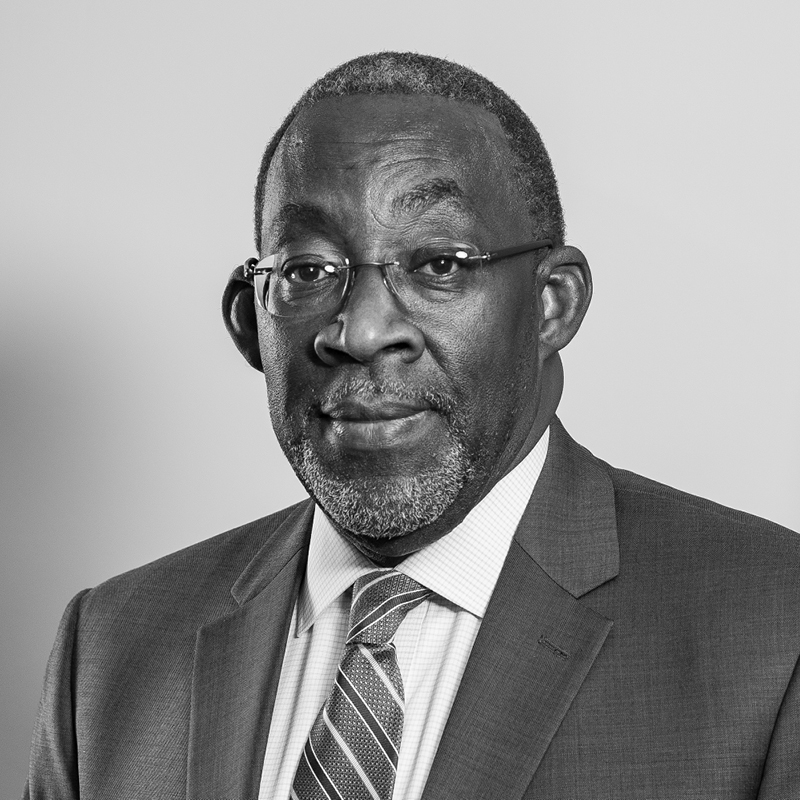 Edward J. Tarver
Attorney
Drawing on his experience as a former Georgia State Senator, the 48th United States Attorney for the Southern District of Georgia and a Field Artillery Officer in the United States Army, Ed Tarver brings a deep understanding of complex organizations, an enterprising approach to problem solving and, most significantly, a broad and diverse understanding of trial law.
Prior to joining as a partner in Enoch Tarver and serving as the United States Attorney and State Senator, Ed was a partner with the Hull Barrett law firm. His broad experience has allowed him to develop unparalleled expertise in the areas of litigation, personal injury, government relations, civil rights and compliance.
Ed's prior community service includes serving as Chairman of the Augusta Metro Chamber of Commerce, President and Chairman of the Board of Trustees of the Leadership Georgia Foundation, Chairman of the Leadership Augusta Board, President of the Academy of Richmond County Boosters Club, Chairman of the St. Johns' Towers Advisory Board, President of the Augusta Technical College Board of Directors, President of the East Georgia Easter Seals Society, and as a member of the Board of Trustees of the Episcopal Day School in Augusta. He was also the chairman of the Coastal Georgia Combined Federal Campaign in 2012.
Ed is currently a member of the Exchange Club of Augusta and currently serves on the Board of Directors of the First Community Corporation, the First Community Bank and University Hospital. Previously, Ed served as a Director on the Boards of Pro Assurance (formerly Georgia Lawyers Insurance Company), Southeastern Natural Sciences Academy, Trinity Hospital of Augusta (Advisory) and the Georgia Chamber of Commerce.
Ed is married to Dr. Carol Thompson Tarver and both have two children. Edward Tarver, Jr. and Beverly Elizabeth Tarver, both attorneys, Riley Armant, a junior attending Clark Atlanta University and Ryan Armant, a sophomore attending Howard University.
Hailing from Miami, Florida, Rachel Ray joined Enoch Tarver in 2019 bringing with her over 25 years of experience specializing in personal injury, premise liability, and medical fraud. Rachel started her legal career as the Assistant State Attorney for Escambia County, Pensacola, Florida after obtaining her law degree from the University of Florida. She went on to serve as a partner at many prestigious law firms in Pensacola and Fort Lauderdale, Florida before moving her roots to Augusta. 
Rachel is the lead instructor for the Criminal Justice program at Miller-Motte Technical College and thoroughly enjoys teaching and sharing her knowledge and experience to assist others in pursuing a career in the criminal justice or legal fields. Rachel is a Past President and current Board of Trustee for Congregation Children of Israel where she also currently co-chairs the adult education department as well as serves as a member of the fundraising department. She also supports the following organizations:  American Cancer Society, American Diabetes Association, American Heart & Lung Association, Humane Society, Parks Conservatory and National Wildlife Federation. 
Rachel resides in Augusta with her son, and when she is not busy at the firm, Rachel enjoys spending her free time reading, cooking, walking, creating art, and playing/listening to music, but mostly spending time & playing with her son.